Automated Welding System –
Weapon Systems
IRCO helped this defense contractor prove it was capable of building ships that met U.S. military requirements by proposing and delivering a solution that required significantly less hardware than other proposals and met all criteria for the welding process.
IRCO needed to deliver its first welding cell in time for the military's inspection and have it functional so the military could qualify the contractor on throughput and quality. Our factory acceptance test was successful, proving the welding automation solution would meet all the customer's requirements under conditions that simulated their application as closely as possible. The site assessment test was another success. The contractor was awarded the billion-dollar job, and IRCO will deliver five more welding cells by early 2019.
"The customer often voiced how appreciative they were of our regular communication during the build. With so much on the line and timing being so important, our open communication was a critical factor in the success of the project."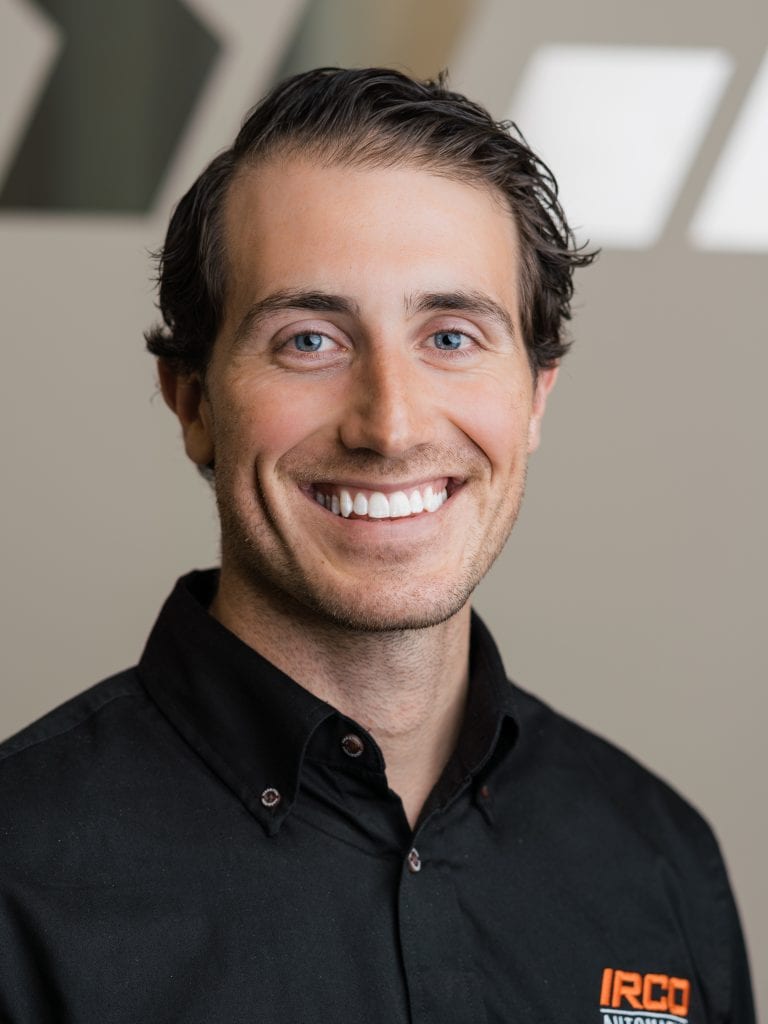 Jordan Radford
Client Services Manager, IRCO
Manipulate large, heavy, cylindrical weldments for mechanized welding as part of a manufacturing process that would meet the U.S. military's requirements for quality and throughput.
Given that the contract award from the military was undecided, the stakes were high for everyone involved. Our team was challenged in all aspects to go above and beyond to make sure expectations were met. Any project slippage would have put the contract at risk, leaving all future work in question.
We took a creative approach when developing scope for the project. Our team drew from our legacy positioning products, with some customizations that would allow the system to align the weldments for fit-up without the use of cranes or jigs. This approach separated ourselves from the competitors as it required less hardware than the RFQ detailed, allowing us to improve the price and add functionality.
Integrated column and boom
Heavy positioning equipment
PLC interface
Seam tracking
Remote camera viewing
Fit-up positioning equipment
High capacity weld positioner
We estimate that this solution saved the contractor $500,000 in equipment costs for the overall program and half the shop floor space. In addition, the functionality and safety of the system improved dramatically.