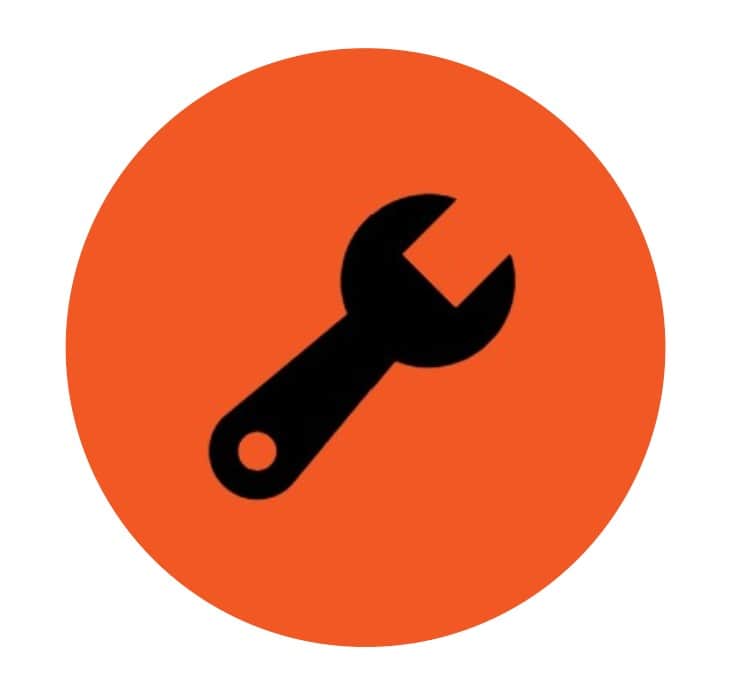 Fill out and submit the form below to create a service ticket. 
Our Service and Support team is available to help with a wide range of
service-related needs; including commissioning, training, spare or replacement parts,
preventative maintenance, repairs, and refurbishment. 
For design or bundled standard product solutions, we will come to your site to assemble the equipment, ensure that controls integration and the equipment are functioning properly, and train your personnel in safe, effective use of the system. After commissioning, we offer remote troubleshooting or staff re-training—our objective is to ensure your productivity and minimize any downtime.
We carry an inventory of new and reconditioned positioning equipment for immediate sale and delivery. This inventory is located at IRCO locations and channel partners, and it changes frequently–for current availability, specifications and pricing, please contact us.
IRCO carries an inventory of common spare parts available for immediate shipment. Our design philosophy is to use North American components so that in the event it's not an IRCO inventory item, it can be quickly sourced to keep your equipment running.
To protect your investment, we offer a PM program that can be customized to your specific requirements. Only IRCO technicians perform this service, advising of potential future wear and replacement issues and ensuring the original settings and specifications are in place.
IRCO equipment is robust and reliable, so we offer a refurbishment service to further extend the life of your investment. We not only bring the equipment back to a like-new condition, but also incorporate design and feature updates to enhance its original functionality.
SERVICE & SUPPORT PROCESS
The goal of our standard service and support process is to help provide you with solutions
as efficiently as possible to help minimize your down time.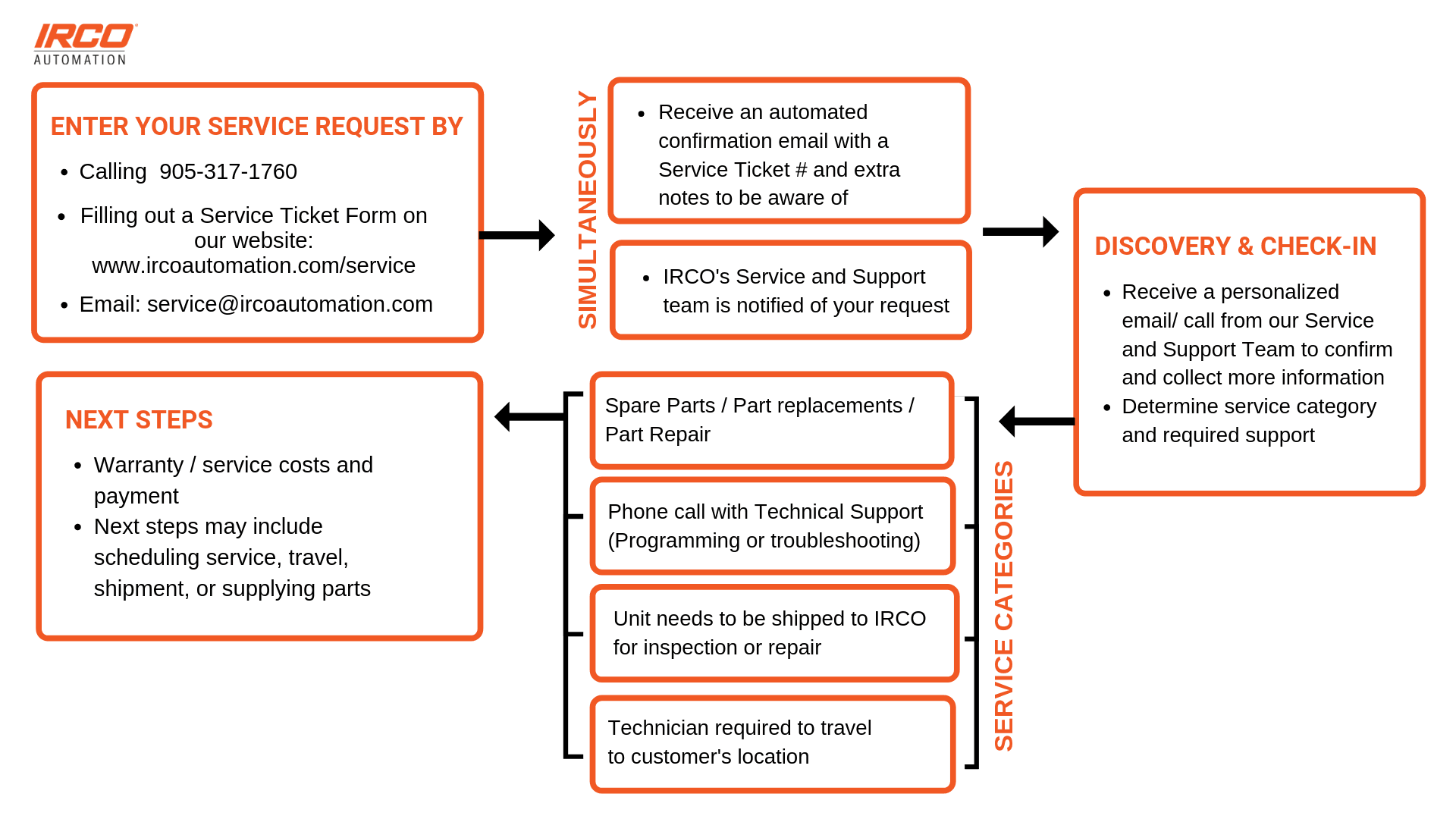 The diagram above outlines our typical service process; there may be exceptions to this process.
Please read the important Service Information below.
IMPORTANT SERVICE INFORMATION